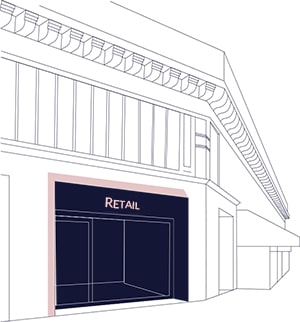 Short-term rental
Short-term rental of boutiques, showrooms or other venues
Whether it is a boutique in the city center, an out-of-the-box space for your event, a public space, or a kiosk in a mall, My Pop Up Store provides you with more than 500 offerings in France. Some of the spaces in our catalog are exclusively managed by us.
If your demand concerns a place outside of France, contact-us.
If you own a space and want us to include it in our catalog, contact-us.
Our exclusive places in the Paris Métro
Our current selection from more than 400 places
Our current selection in the Marais
Our current selection in Saint-Germain-des-Prés
75003-10-200 Enfants-Rouges
Located in the Haut-Marais neighborhood, surrounding art galleries, fashion creators, trendy bars and restaurants. There is a highly-frequented area.
METZ  – The Collection by Muse
Facing the Pompidou Art Center, located in Metz's mall. "The Collection by Muse" is a space dedicated to pop-ups that welcomes a different brand every 3 to 4 months.
75003-11-048 Archives
At the corner of Debelleyme street and Vieille du Temple street, in the heart of the Haut-Marais Neighbourhood. Nearby stores include American Apparel, The Kooples, APC, SHINE…
75001-03-85 Palais Royal
Luxury district, a few meters away from the St Honore Street and from the Colette Concept-Store
Galerie des Champs-Élysées
Located in the Champs-Elysées Avenue, visited by more than a hundred million visitors per year, the Gallery of the Champs-Elysées is a privileged spot for brands.
Examples of previous projects in our boutiques
You have a space to propose, you are looking for a location ?